GetUrNet.com
This domain is for sale: $2,695
Buy now for $2,695 or pay $224.58 per month for 12 months
This domain is for sale: $2,695
Enjoy zero percent financing

Quick delivery of the domain
Since 2005, we've helped thousands of people get the perfect domain name
HugeDomains offered a smooth, fair, and fast process to acquire WeddingGoals.com to add to my portfolio to complement HoneymoonGoals.com.
- Jim Campbell, October 31, 2022
They have been very accommodating to helping me!
- Cameron Johnson, October 31, 2022
Very good service... Thank you so much!
- Yang Tang, October 27, 2022
Everything great!
- Mimi, October 24, 2022
Very professional very fast response when I contacted them.
- John Carberry, October 24, 2022
See more testimonials
Our promise to you
30-day money back guarantee
HugeDomains provides a 100% satisfaction guarantee on every domain name that we sell through our website. If you buy a domain and are unhappy with it, we will accept the return within 30 days and issue a full refund – no questions asked.
Quick delivery of the domain
In most cases access to the domain will be available within one to two hours of purchase, however access to domains purchased after business hours will be available within the next business day.
Safe and secure shopping
Your online safety and security is our top priority. We understand the importance of protecting your personal information.
We protect your information through SSL encryption technology, providing the safest, most secure shopping experience possible. Additionally, you may checkout with PayPal or Escrow.com.
Your Web address means everything – watch our video see why
Your Web address means everything
watch our video see why
Other domains you might like
Läs om vår organisation - STYRELSEN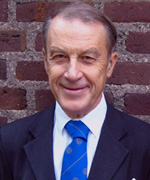 Lars Engwall
Ordföranden Lars Engwall (f. 1942) är professor emeritus i företagsekonomi vid Uppsala universitet. Han har erfarenhet av arbete inom HSFR, Riksbankens Jubileumsfond och ett antal privata forskningsstiftelser. Han är ledamot av ett flertal akademier och lärda sällskap, däribland Vetenskapsakademien, Vitterhetsakademien och Ingenjörsvetenskapsakademien. Lars Engwall har varit styrelseledamot sedan år 2000 och ordförande sedan 2008.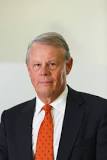 Staffan Bohman
Staffan Bohman, (f. 1949), är en svensk företagsledare och näringslivsperson. Bohman har varit verkställande direktör i bolag som Gränges, Sapa AB och DeLaval och är styrelseordförande för Electrolux, samt styrelseledamot i Atlas Copco.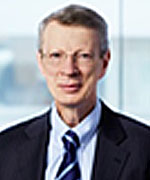 Björn Börjesson
Björn Börjesson Jur. kand. (f. 1951). Invald i AP3s styrelse 2011 och styrelseuppdrag som vice ordf. i Swedfund International. Tidigare uppdrag som vice verkställande direktör i Svenska Handelsbanken AB.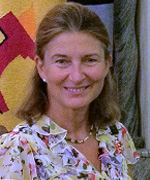 Charlotte Sandart
Charlotte Sandart (f. 1955) är ledamot av styrelsen sedan 2011. Hon är jur. kand. och hade egen advokatbyrå 1999-2005. Därefter var hon 2005-2007 anställd vid Kammarkollegiet. Under åren 2007-2011 var hon chefjurist vid Kaupthing Bank Sverige, sedermera Ålandsbanken. Hon har därefter varit anställd vid Finansinspektionen.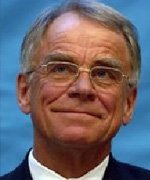 Björn Sprängare
Vice ordföranden Björn Sprängare (f. 1940) är civiljägmästare och skog. dr. Han var koncernchef i Mo & Domsjö AB 1981-1985 och i Trygg-Hansa 1986-1994. Under åren 1996-2004 var han ståthållare vid Hovstaterna samt ordförande i LKAB 1997-2011 och stiftelsen Stockholms Konserthus 1998 -2010. Han är sedan 2001 ordförande i SJR, sedan 2005 i stiftelsen Skogssällskapet, sedan 2010 i Martinson Group 2010 och Postkodlotteriets Kulturstiftelse. Björn Sprängare är styrelseledamot i Åke Wibergs stiftelse sedan 2010.

Karin Sidén
Karin Sidén (f. 1961) är docent i konstvetenskap vid Uppsala universitet och verksam som överintendent och museichef vid Prins Eugens Waldemarsudde. Sidén arbetade tidigare som förste intendent och forskningschef vid Nationalmuseum. Hon är ledamot av Vitterhetsakademien samt ingår i ett flertal styrelser på konst- och kulturområdet.